IMPORTANT INFORMATION
Sorry folks, We've had to remove some pages from this site. The Guest Book and Contact Us pages have recently been targetted by hackers and have been removed until further notice.
The photo page has been temporarily removed for updating.
Steve
Hit The Decks!!
Picture above - Members try out the karaoke machine we purchased with funding received from Moray Firth Radio.

GOOD NEWS!! We now have Disco Decks! So watch out Fat Boy Slim!
Site Last Updated - 11 November 2004


CLUB OPENING TIMES

Monday 7pm - 10pm
Wednesday 7pm - 10pm
Thursday 7pm - 10pm

We have: Pool, Darts, Table Tennis, Playstation, Internet, Video and DVD, Table Football, Indoor Football, Music, Karaoke (Don't let Steve near it!)and more... .

Come along and have some fun!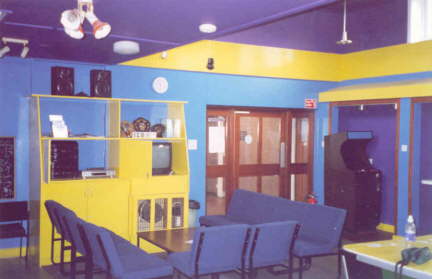 Members Lounge